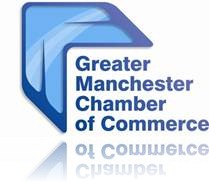 Craig Dean is the new Oldham President of Greater Manchester Chamber of Commerce and Chief Executive of Web Applications UK.
The Oldham business community is a dynamic, thriving and overwhelmingly positive group of people which is unquestionably surprising to 'outsiders' considering the ceaseless tirade of negative punditry that surrounds the prospects for our economy and business in general. As an Oldhamer, I am not surprised though. We are a well-watered bunch, which only serves to let us appreciate the few fantastically sunny days (like we have just experienced) all the more.
Paul Roberts, my presidential predecessor, is the perfect embodiment of hard work and it is a little intimidating to be taking over as President in Oldham, but I am excited by what lies ahead. It is not just the anticipation of facing up to a challenging economy that I find exciting; it is that we have a plan. Oldham as a council, and a community, is focused on the future in the truest sense – by being focused on education. As a business community we are beginning to reap the benefits of this strategy already as we witness the next generation of employees and employers, graduates from our schools, our colleges and now our university.
Hard times see cuts, and there is a short-sighted temptation for businesses to ignore staff development as programmes such as 'train to gain' come under the axe. We should not forget our heritage or underestimate the impact of under-investing in education on our future and our success. It was the business community that first founded the schools and fought to educate their staff and their children, and it is the business community that can inspire and lead the education revolution of the future.
As President, it is my desire to see businesses re-engage in education in a powerful and positive way, and there is no better time to start getting involved. Our excellent new academies are literally open for business, and never before have we been given such an opportunity to shape and influence the education landscape. Apprenticeships have a sharp new focus as we move them back to a place where they are considered a legitimate pathway to employment and adult education is providing legitimate benefits to employees and their employers alike.
A strategy that is founded on having the best and the brightest is a strategy that the business community can and should get fully behind. With such a clear strategy there is reason to be positive.
If there are any members from any sector within the Oldham borough who are finding that their business operations are being impacted by certain issues, or you are interested in joining Greater Manchester Chamber of Commerce, please contact Michelle Geoghegan, our Oldham Local Policy Manager, at [email protected].