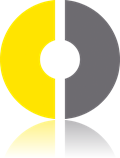 Last night I found myself at the Bolton Lads & Girls Club. I had been invited for a tour of the facility by Claire Crossfield who is part of the team building a new youth zone facility in the heart of Oldham. The local young people have been very involved in this new centre's progress and have named it Mahdlo (Oldham backwards). Mahdlo is based on the work pioneered by the Bolton Lads & Girls Club, and aims to create a central place where young people can meet and thrive.
Having just received another depressing report on my desk regarding the economic prospects for the borough, it might seem strange that I want to talk about Mahdlo, but I cannot think of anything more important. Mahdlo is a great example of what I wrote about in my last column – an opportunity for the Oldham business community to invest in the long term future economic prospects of the borough.
And I do mean opportunity. I am not blind to the difficulties faced by our businesses, indeed they can often be summed up in one word – 'cash'; but not all investment is financial. Mahdlo presents a real opportunity for staff development as you encourage your staff to take part in volunteering as mentors and supporters of the many activities that are planned to be on offer. Mahdlo is currently planning on signing up volunteers to help with youth work, arts, sports and mentoring.
There is a real chance here for improving recruitment as you promote career choices through job clubs and offer apprenticeships and internships, as well as improving attainment through homework clubs and improved facilities for schools. Mahdlo also encourages staff retention as working parents can take advantage of the holiday clubs on offer which will look after children during school holidays – giving them structured activities in a safe environment for ridiculously low costs.
There is scope for town centre renovation as we engage young people more effectively and attract more people to the borough – some youths travel to Bolton regularly from as far afield as Liverpool to attend the club there.
As building moves on a pace, with the opening scheduled for the end of this year; this has to be one of the more attractive opportunities for local businesses to be getting involved in. I encourage you to get hold of Claire and start investing in your future.
Get in touch with Claire from On Side Northwest about available opportunities at: [email protected]