CloudFlare has saved my neck, repeatedly.  As regular readers no I have been migrating my domains to a new host, for all the advantages of using a big name like GoDaddy.com, there are an equal number of disadvantages.  However, using CloudFlare has meant that I can use their nameservers, which has allowed me to work around most of the idiosyncrasies of my existing registrars, and my new registrar/host.
But even better is the amazing site acceleration that it provides – and that's good as GoDaddy.com is noticeably slower than my previous host.  With it's built in CDN, CloudFlare provides super fast content to my visitors, and best of all, it works hand in hand with the excellent W3 Total Cache plugin.
CloudFlare doesn't stop there though, it has fantastic security features, and best of all, it has apps!  One of the ones I really like is PingDom which allows for real-time monitoring of a domain, and it even sends SMS/email if your site is down.
Because my DNS hosting and PingDom are independent of GoDaddy.com, my visitors, and I, can check the sites status automatically with stats.thargy.com (UPDATE: PingDom have removed public reports on free accounts), which should stay up even if everything else is dead.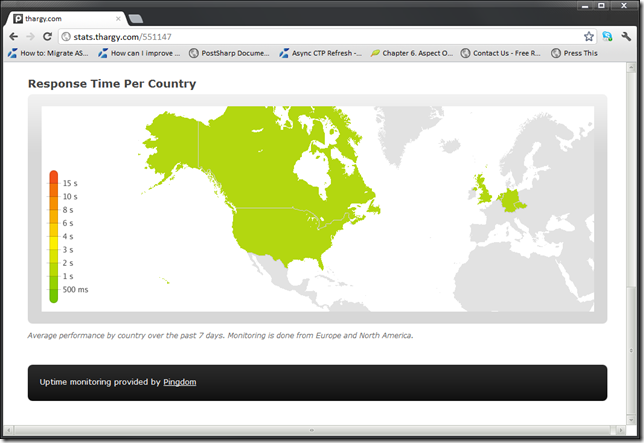 That's a good thing as I wait for the final transfer of my domains which can happen anytime in the next five days.